Making it happen
Superfein… two forces for good who came together by chance in the foothills of the Himalayas. Sarah Feinstein is the creative one, Zach Miller, the super developer. We pretty much straightaway realised, hey, our professional skills go together. And Superfein was born.
Today, wherever we find ourselves in the world (usually Canada or India), we are busy using our love of design and coding to help businesses realise their vision and commercial potential through better branding, web presence and e-commerce.
Humble Brag
Beginning with small-scale, word-of-mouth projects, Superfein quickly expanded. In 2016, we re-designed the METRO Show website, for Vancouver's biggest apparel tradeshow. Then in 2017 we re-branded and re-designed the website for Canada's preeminent apparel tradeshow, Trends Apparel.
Every design firm says they have good customer service, but we really do. We believe ours is unique—amazingly, insanely good. We really, really go out of our way for our clients.
We are in the service industry. The clue is in the name. We are here to serve. And be industrious. We work for you.
We should work together
We listen to you, together we work out what you need, and then we give you the tools to make the most of your business in today's world. We'll take you from where you are to where you want to be. Kind of like being bumped up to first class from economy (but without the snacks).
Superfein… we love what we do and who we work with.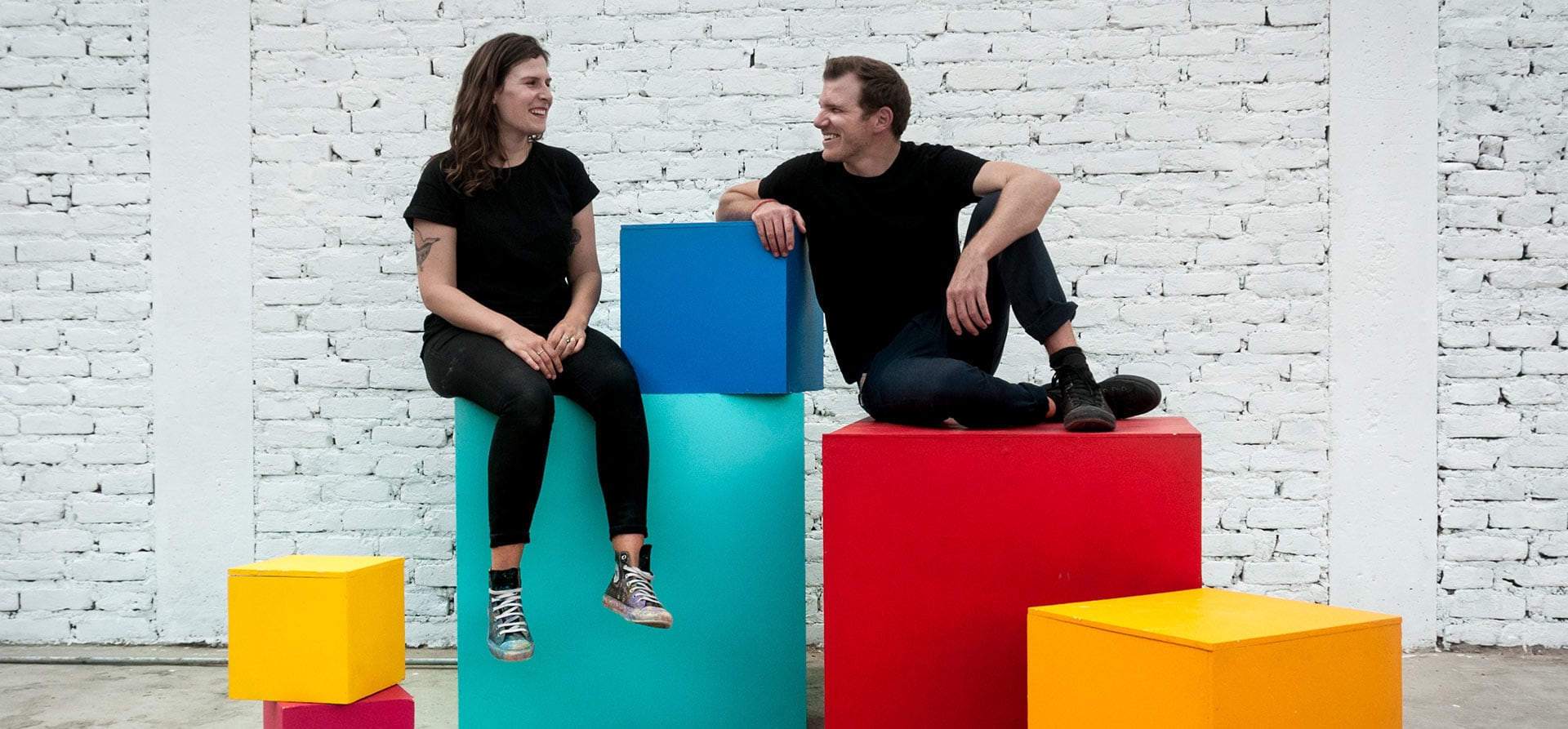 Sarah Feinstein
Designer
---
Zach says:
Sarah's inspired, really inspired. She's the creative force behind Superfein. Superfein would just be one geek otherwise—me. Her inspiration itself is inspiring. Her creative energy is totally contagious and everyone feels it and is fired up by it—not just me but all our clients.
Born and raised in Vancouver, Canada, Sarah Feinstein has a lifetime's experience of creative problem solving (just ask her mom and dad!), so you can imagine her joy when she realized this could also be a rewarding career. A graduate in graphic design from OCAD University, Toronto, Sarah has a family background in wholesale apparel and one of her missions in life is to bring that industry into the 21st century via genius website design. Another mission is to use her creative superpowers to help all small businesses realize their potential. When she isn't on a mission, Sarah is outdoors in nature—either the Canadian wilderness or the heights of the Himalayas—which gives an essential balance to her life, as well as keeping her fresh and stimulated for when she comes back to the screen.
Zach Miller
Developer
---
Sarah says:
He's patient, really patient. He's knowledgeable and interacts well with our clients. Whenever a big challenge comes up, he doesn't give up. He's committed to solving the problem and will search endlessly for the solution. In a word, tenacious. In another word, he's the super part of Superfein.
There aren't many people who are born in Canada but raised in the foothills of the Himalayas. But then Zach isn't most people. His vibrant and stimulating upbringing has left him ever curious, always looking for the next challenge and when he encountered high-level web development he knew he'd found a worthy cause. Like many of the best people building the web, Zach is largely self-educated (with some invaluable mentoring from an amiable retired computer science professor) and is always pushing himself to greater heights—literally when he's scaling a new mountain, metaphorically when he's working on a new project. He loves the ever-expanding possibilities of modern web development—for him it's as close to magic as you can get in today's world.
Superfein and fabulous with an extra dash of dopeness